The Maker of us All
It's true, grandmas are the makers of all... in a way; they are sculptors of life and you are their clay.
Give this tribute to someone special and they will cherish it. We promise!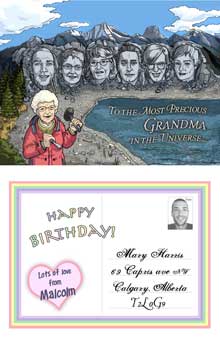 Trail Blazer
In this original commission, the objects of a cherished childhood are clustered to form a temple of youth. The idol is 'Mini-Bob' (a character created by the sender) and the explorer is his Mom!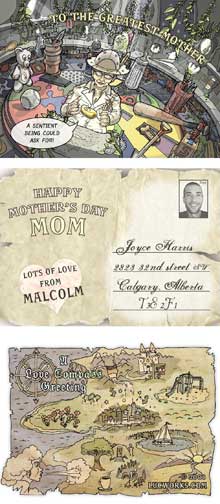 Peanut Pie
This grateful son has himself represented as a peanut - which was one of the pet names given to him in childhood. Mini-Bob has been adapted to become a golden peanut idol.